The End Festival presents:
THE END, OF WHAT? (EU Leaving Party!)
Robocobra Quartet + The Chap + epic45 + Arborist + Rev Magnetic + Bird In The Belly + Fran & Flora + Killing Cartisano + Noemie + Nova Hall + Mathilda
£17
Entry Requirements: +18
The End, of What? will celebrate the collaboration between some of the finest versatile artists and nationalities in the EU. This will take place at London's award winning folk venue Cecil Sharp House, who has previously hosted a substantial number of renowned events.
Our amazing acts are Robocobra Quartet (NI), The Chap (ENG/DE), epic45 (ENG), Bird in the Belly (ENG), Arborist (NI), Killing Cartisano (IT), Rev Magnetic (SCOT), Fran & Flora (ENG), Noemie (CH), Mathilda (PT), Nova Hall (SE) and Stuart Braithwaite of Mogwai will DJ.
The End Festival has been running since 2009 in different variations. The most recent one in 2017 was the biggest one yet, running across 9 days in 9 different venues across London. This time, there is a certain message behind the event. Festival founder Howard Monk explains:
"I want to do an event which celebrates the coming together of acts from different parts of the EU. A statement that even at this nominally grassroots level, we will continue to collaborate and celebrate each other, regardless of what the political climate might be. So while the foundation and the timing of this event might be political, the intent is simply to say WE ARE HERE. WE WILL COLLABORATE. WE WILL CELEBRATE."
The End Festival has for many years been successfully showcasing the best underground talent on the scene combining a mixture of genres and independent acts to provide a memorable intimate experience to its fans.
Line Up
Mining influence from jazz, hardcore punk and contemporary classical music, Robocobra Quartet sound like little else.
Originally formed at the Sonic Arts Research Centre in Belfast, Northern Ireland, the group operate as an expanding, contracting and ever-changing collective. A no-holds-barred approach centred on a howling drummer-vocalist and menacing saxophones takes them to festivals such as Electric Picnic, SXSW & Brilliant Corners Festival of Jazz and has seen them support Melt Yourself Down (UK), Girl Band (IRE), El Ten Eleven (USA) and Get The Blessing (UK).
Bolstered by support from the PRS Foundation, Robocobra Quartet's debut on 12" LP 'Music For All Occasions' has received accolades by the likes of The Quietus and BBC Radio 6. In support of the release, the group have toured throughout the UK & Ireland including appearances at jazz festivals, the back room of a pizza parlour in Liverpool and an in-store performance at Rough Trade Records. ​ "Fugazi meets Mingus." - Drowned in Sound
"Barely of this world." - DIY Magazine
http://facebook.com/robocobraquartet http://twitter.com/robocobraquartz http://robocobraquartet.com http://robocobraquartet.bandcamp.com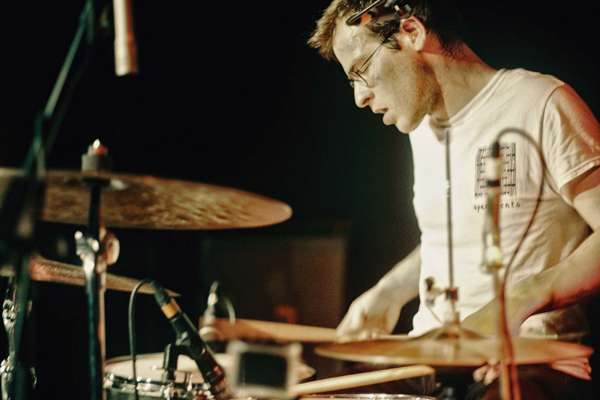 The Chap are Keith Duncan, Panos Ghikas, Claire Hope, Berit Immig and Johannes von Weizsäcker. In their late twenties, after having each played in a variety of bands (sometimes with other Chap members-to-be) as well as having worked in music therapy, cocktail bars, big bank IT, telephone marketing and corporate jingle composition, they formed in London around the turn of the millennium. They set out to create music that "sounds wrong". In pursuing this goal, they've since written a lot of great pop songs such as "Proper Rock", "We Work In Bars" and "Ethnic Instrument".
Some of their songs involve funny noises and scratchy string sounds. Some of them are produced in a really weird way that sounds brilliant. Some people have noted that the lyrics are usually delivered in a deadpan Radio 4 style. All their songs are about how everything is terrible and pointless and we should really all kill ourselves immediately but won't because it's easier to do things such as get a job or form a band. Renowned for their commitment, they have constructed an oeuvre of six fun and interesting home-produced pop albums: The Horse (2003), Ham (2005), Mega Breakfast (2008), Well Done Europe (2010), We Are Nobody (2012) and The Show Must Go (2015), earning continued praise from the likes of Pitchfork, The Quietus, NME and The Wire as well as key European publications such as Les Inrocks, Musikexpress, Spex etc. A seventh, as-yet untitled album is nearing completion, set to be released in 2019.
The Chap's influences include the entire canon of all music ever as well as a lot of other stuff. They have musical backgrounds in pop, rock, post-atonal piano music, free improv and classical music. They're all in their 40s now. They don't look cool. They look good, though. Their live show is really dense and intense so you don't know what the hell is going on but you're loving every second of it. They've toured the UK and continental Europe countless times, and the US once, appearing at festivals such as SXSW, Roskilde, End of the Road and many more. In the process, they've won a very loyal fan. Along the way, The Chap have been asked by Beck, Bloc Party, Tom Vek, Gotye and others to provide remixes. They have toured with Gotye. Panos runs experimental music label Migro. Johannes and Keith, who relocated to Berlin some time ago, are part of Erfolg (German for "Success"), a German-language pop music project.
Despite the fact that some of the above may sound unoriginal, The Chap are like no other band ever.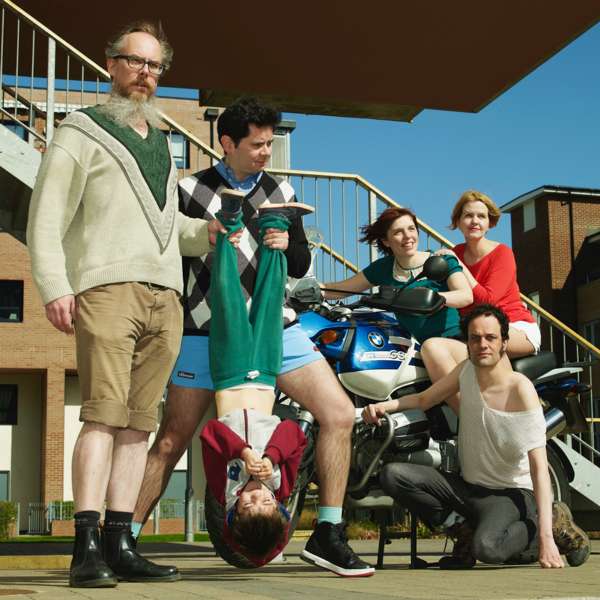 It comes as no surprise to find that epic45's Ben Holton and Rob Glover grew up in a small rural village in the English Midlands. Since their debut 7" single in 1999 (which received immediate support from John Peel on Radio 1) they have released a series of widely celebrated EPs and albums, inspired by their surroundings; blissful childhood summers and the ever-changing landscape of the English countryside.
The duo have been making music for more than 20 years and have toured extensively in Europe and Japan. They have collaborated with artists such as Simon Scott (Slowdive), Stephen Jones (Babybird) and Bibio (Warp Records).
If you're looking for musical references, you might be able to hear the ghosts of Sarah Records, Disco Inferno, Slowdive and New Order in epic45's ever evolving sound.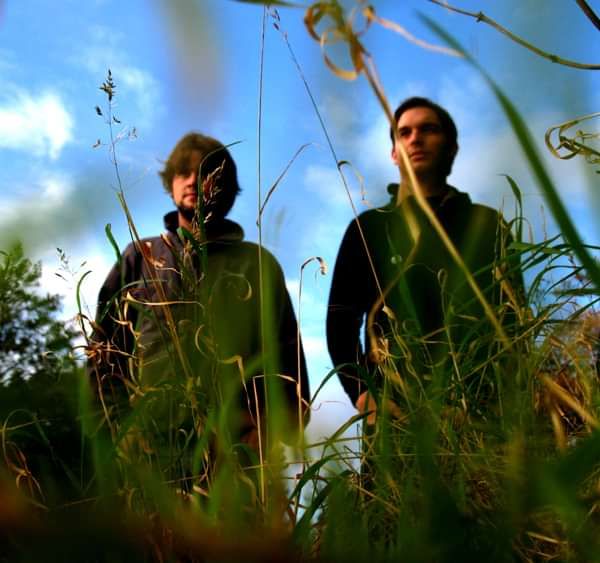 ARBORIST released their debut album Home Burial in November 2016 to critical acclaim. UNCUT 8/10 "A staggering debut of depth and substance", ★★★★ The Guardian "A Man of My Age feels like an instant classic" and ★★★★ Mojo "A deliciously self-assured collection."
Mark McCambridge played his first show as ARBORIST in 2014 supporting James Yorkston. A solo tour of Ireland followed before impressive performances led to notable support slots alongside Low, Cat Power, Echo and The Bunnymen and Guy Garvey.
Since the release of their debut single "Twisted Arrow" in 2015, Arborist have become somewhat cult properties, thanks in no small part to KIM DEAL (Pixies, The Breeders) contributing delicate harmonies to the song. A nonchalant and thoughtful piece of Americana, conceived in Belfast, it premiered on Stereogum and The Line of Best Fit with extensive play on BBC 6 Music. It was also featured in The Guardian Guide's tracks of the week.
With plans for their follow-up album in 2017, the future looks extremely bright for the Belfast outfit.
"A staggering debut of depth and substance" *- UNCUT *"A Man of My Age feels like an instant classic" - The Guardian "A deliciously self-assured collection" - Mojo "A poignant, beautiful record" - Lauren Laverne BBC6Music "Magnificent debut" - Hotpress "A most impressive debut" - Americana UK "Reminiscent of solo Robert Forster & early Lambchop." – Pete Paphides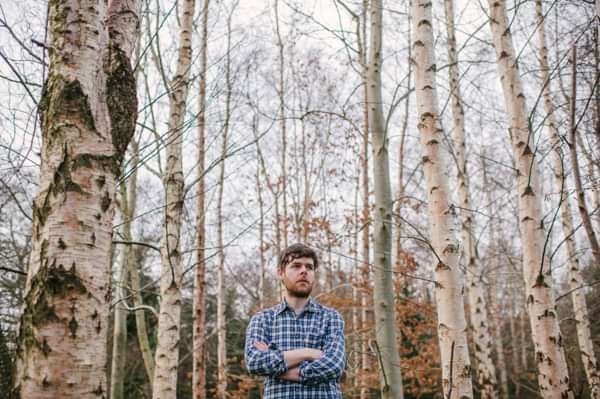 REV MAGNETIC
While touring the world as guest multi-instrumentalist with Mogwai, Luke Sutherland (Long Fin Killie, Bows, Music A.M.) used the downtime to sketch a bunch of songs. Once he got home, he wrote a handful more and recorded them with the help of a few friends at his cottage on the edge of the Scottish Highlands. The result was an album's worth of material with references ranging from My Bloody Valentine to Teebs, Lemmy-era Hawkwind to ABBA, Vaughan Williams to Boulez
Keen to translate the radiant chaos of the recordings into a live setting, Luke put together Rev Magnetic, featuring Audrey Bizouerne (Gift Horse), Sam Leighton (Live w/ Prides, St MARTiiNS) and Gregor Emond who played with Luke in a band called Hynd, way back before the birth of the internet. Combining elements of dream pop, shoegaze, R&B, and post rock, their first single, Like No Girl That Ever Was/Don't Let Joy Destroy You is the sound of summer at full pelt.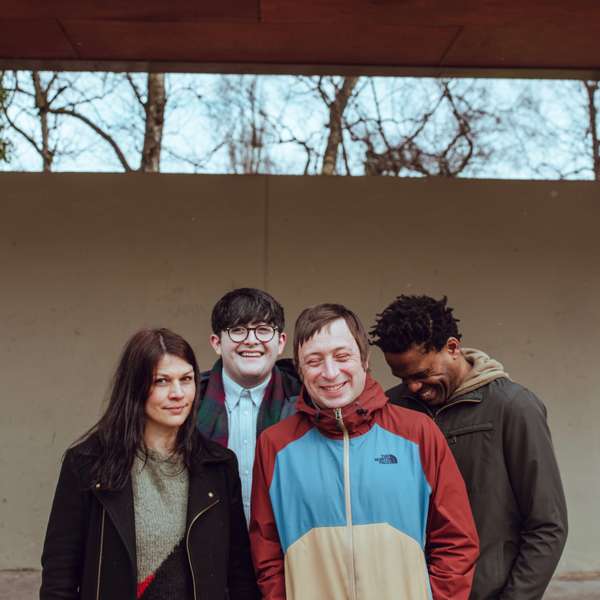 BIRD IN THE BELLY
Bird in the Belly are a Brighton-based Folk collective consisting of folk-duo Hickory Signals (Laura Ward and Adam Ronchetti), alt-folk singer-songwriter Jinnwoo (Ben Webb), and multi-instrumentalist and producer Tom Pryor.
Together they have collected little known and forgotten lyrics, poems and stories from around the UK, and set them to their own "hypnotically original compositions" (fRoots).
Their sound is raw and bare-boned with "distinctively contemporary and earthy vocalising" (R2 Magazine) – and harks back to the 1960's Folk Revival sound. Their debut album 'The Crowing' (March 2018, GF*M Records) was met with critical acclaim across the board from fRoots, R2, Songlines, Louder Than War, Northern Sky, Folk Radio UK, as well as the tabloids – with the Sunday Express giving the album 5/5 and calling it folk album of the year.
The group are now touring their debut album whilst writing and recording its much anticipated follow up.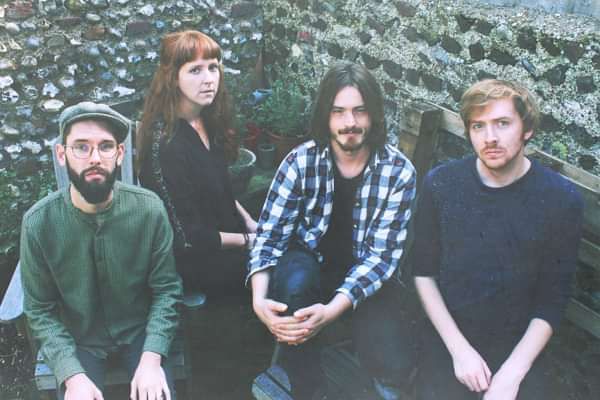 Described as 'London's best kept secret' and 'fiercely passionate', (Max Reinhardt, BBC Radio 3 Late Junction), string duo Fran & Flora is one of the most innovative emerging ensembles in the UK. Their outstanding musicianship combined with compelling arrangements have led to their selection as BBC Music Introducing Artists 2018 and rave reviews. Violinist Flora Curzon and folk/experimental cellist Francesca Ter-Berg captivate their audiences with exquisite, soulful tunes from across Eastern Europe which they have learnt from many great masters of the Klezmer and Roma traditions. Delicately navigating the question of authenticity the duo have spent years developing a sound which is simultaneously reverent to the traditions they have been studying and deeply personal. Fran & Flora embarked on this musical journey together following many years collaborating with groundbreaking artists including Talvin Singh (Mercury Prize Winner), Sam Lee & Friends (BBC Folk Award winner), Hejira, Dunajska Kapelye, the London Klezmer Quartet, Cosmo Sheldrake and Frank London(Klezmatics, US).
*A string duo bound for glory' *- Max Reinhardt, BBC Radio 3 Late Junction

*'Playing that has the kind of quality that you couldn't fake ' *Tom Robinson, BBC 6Music
On 5 October 2018 Killing Cartisano *is to release her new single. Called *'Sky Stolen' **the single follows hot on the heels of 'The Drunk Man' and *'Let Me Go' *tracks, and is a preview to her forthcoming new album, **Killing Cartisano Vol.1 to be released on 9 November.
Killing Cartisano is Roberta Cartisano, Italian multi-instrumentalist, songwriter, producer and session-musician, and, marking a departure from Roberta's previous recordings under her own name, Killing Cartisano is also Roberta's new incarnation.
Influenced by psychedelic folk-rock, orchestral pop, cinematic funk and trip hop, her last album L'ultimo Cuore - The Last Heart, received rave reviews in her native Italy, where she was called 'a pioneer of visionary sound'. Her original song-writing is highly personal and vivid, encapsulating the term 'emotional rock'.
In May 2018, leading up to the forthcoming album release of her debut album (Broken Toys/ Cargo Records UK/Goodfellas) some tracks have been unleashed into the wild world: 'The Drunk Man' video was premiered on Folk Radio UK, 'Let Me Go' was premiered on Backseat Mafia and its video appeared on Americana UK, while the track was broadcast on Gary Crowley's show on BBC Radio London.
After Getting in touch with San Francisco's underground music scene during her travels, inspired by Bay Area vibes Roberta morphed into Killing Cartisano. KC is Roberta, but raw; pure; naked.
Killing Cartisano is produced in San Francisco by Bay Area producer George S. Rosenthal and Roberta together. A hybrid of Roberta's musical roots and an all San Francisco band. Rosenthal also gathered some of the best local session musicians to perform Roberta's arrangements, giving a west- coast vibe to the record. KC produces and arranges her soundscapes at her own Broken Toys Studio. In support of her last album she embarked on a long tour, taking in more than 100 shows. As a songwriter session-musician (bass, piano synth) and producer she has shared the stage with musicians such as Hugo Race (Nick Cave and the Bad Seeds), Marta Collica (John Parish Band), Enrico Gabrielli (P.J. Harvey) and more.
*'It's the 'Frisco energy of an old, short-on-melatonin, rock-girl from Southern Europe' *says Cartisano.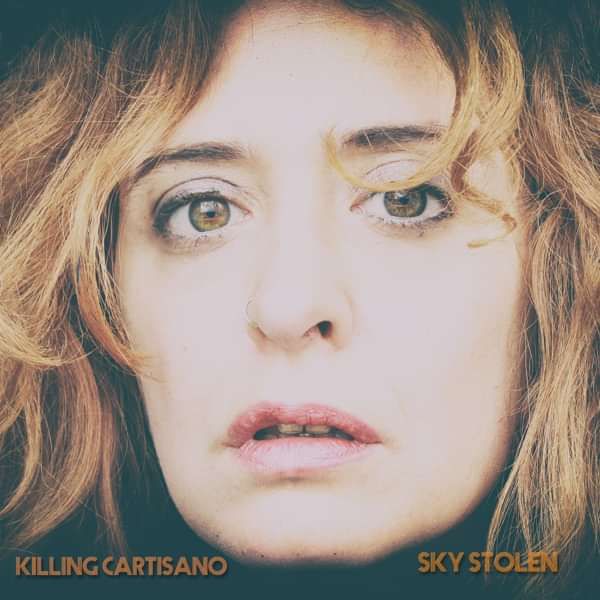 Noemie is a singer, experimental rock artist, sound designer and film composer. Born in Romandy (French Switzerland), and emigrating to UK as a child, she grew up in London, the diversity and history of which has formed an oasis at the roots of her music.
Her compositions have a quality that have often been described as "transportive" and "hypnotising", with strong influences from Middle Eastern styles as well as Medieval European chant. Surrounded by blinking electronics and armed with an electric oud or guitar, she is these days accompanied by a cow-skin drum, synthesised drones, pieces of scrap metal and haunting harmonies.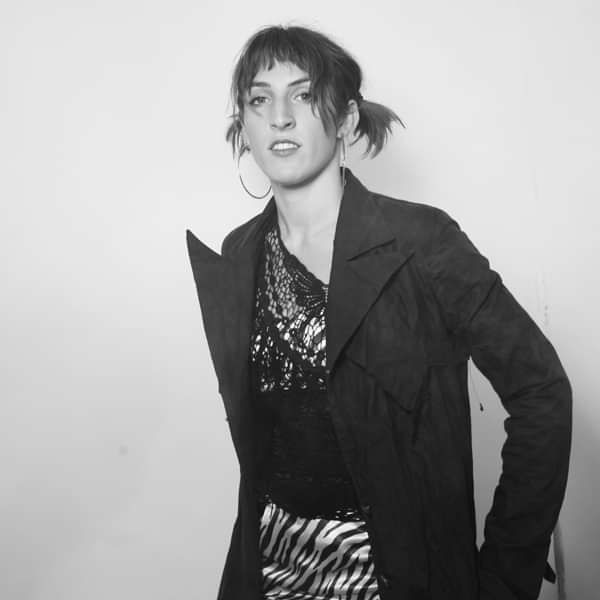 Nova Hall's self-described "electronic rainbow grunge" explores an array of captivating sounds and textures from the grittiest and prettiest corners of the electro and rock hemispheres. Citing influences as diverse as FKA Twigs, Mutemath and Placebo, her combination of ambient vocals, space-age synths and dirty, organic drums meld together to form a truly unique sound.
Nova Hall's artistry stems from a natural affinity for innovation and disregard for social norms. She proudly represents one of the mere 6 percent of female music producers in a male dominated industry and derives much of her inspiration from philosophy, modern spirituality and scientific literature. It's this natural penchant for rebellion that permeates Nova's work and sets her apart from the sea of left-field artists who make being different an objective, rather than a reality.
Mathilda is a 19-year-old Portuguese singer-songwriter, whose live performances deliver an array of catchy and tender folk tunes, already compared to the likes of Cat Power and Feist. Chosen by Time Out Portugal as "one to watch" in 2018, Mathilda has been dazzling audiences since her debut on stage, in late 2017.
"The first musical sample, Infinite Lapse, shows a rare sensibility in stitching chords together and in gliding her voice through melodies. And this is only the beginning." - Time Out