The End Festival presents:
Equinox, The Peacekeeper
Equinox, The Peacekeeper + Matthew Falloon + Sean Christopher + Cape Snow
£7
Entry Requirements: 18+
Line Up
Described by the Belgian press as 'an acoustic The National' and 'Belgium's best kept secret'. Dusty harmoniums, overtone singing and Neil Young harmonica, Mississipi John Hurt style finger picking and poetic, intense but uplifting lyrics on travels in and outside the mind. Equinox, the Peacekeeper is the project of Wouter Buyst (born in Belgium, currently living in Spain). Imagine Nick Drake doing Tuvan overtone singing. A weird combination which weirdly works. Lyrics play a prominent role, as they do in the great folk tradition of Guthrie, Dylan, Cohen. Field recordings and minimalist acoustic electronic backdrops enrich the songs and give Equinox, the Peacekeeper a unique quality. The vocal performance reminds of The Low Anthem, Devendra Banhart and Will Oldham. After two critically acclaimed albums ('We Could Wake Each Other Up' and 'Birdsongs on the Waste Land'), Wouter is currently working on a third album to be released in 2018. http://www.equinoxthepeacekeeper.be http://www.facebook.com/equinoxthepeacekeeper http://www.youtube.com/equinoxpeacekeeper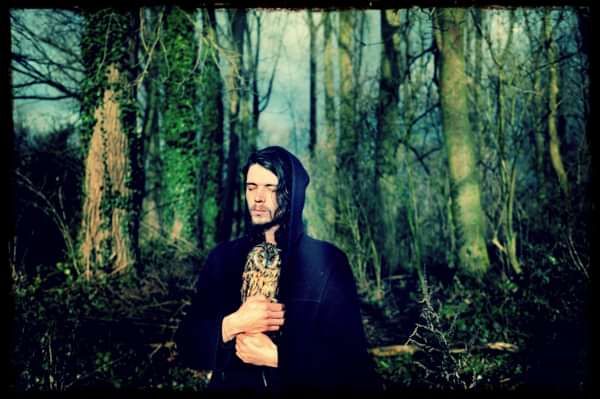 Cape Snow is the trans-Atlantic collaboration between the London-based singer Bree Scanlon and members of the long-running New England based band Tiger Saw. Bree is one of the great mostly-unknown singers of our day. Her sultry, commanding voice is timeless and unforgettable. In 2015, Cape Snow released their acclaimed self-titled debut album, created long-distance with Bree living in Los Angeles, 3000 miles from her bandmates. Now, with "The Last of the Light", Bree is living in London, and Cape Snow will perform live for the first time on both sides of the Atlantic.