The End Festival presents:
Fearless
Black Peaches + RM Hubbert + Land Observations + Billy Mahonie + ILK + Kompromat + Jeanette Leech + Dave Callahan (Moonshake/The Wolfhounds) + I-Ality Hi Fi + Re:Tros + Tolerance Manoeuvre + right hand left hand + False Hope For The Savage
£17.50
Entry Requirements: 14+
So, Jeanette Leech wrote a killer book about Post Rock and interviewed a load of folks for it, including my band Billy Mahonie. Honoured indeed to be a part of it.
It made me think about what it was, what it is, and what it has become. I'm pretty excited to offer this lineup as an example of where my thoughts lie on the issue. For me Post Rock was many things, and here's a few. (TBC)
Post Rock was Folky: Gavin from Billy Mahonie was always very much into folk of all kinds. Living together with him was something of a lesson in old Fairport, new Scud Mountain Boys, Palace Brothers and so on. He was onto Secretly Canadian right from the get go when they were just sending out tapes via mail order. His parts are very often rooted in Folk. Many Tortoise bits you could say the same. There have been bands since then in the UK folk boom which I've recognised post rock in, and vice versa. On this bill I think RM Hubbert and Land Observations smell of that somewhat too.
Post Rock was Jazzy: Nigel Adams, now of Full Time Hobby, once suggested we do a fanzine called "What Tortoise taught us". I think now might be a good time to do this. They certainly taught me a bunch. You can be fun and lazy and jazzy all at the same time. It doesn't HAVE to be super choppy (yet 'toise are clearly super technicians - they just don't always come across that way). They've got jazz and experimental and groove. Loads of others had this too. Loads of folks came to it from dance angles. Red Snapper were a huge reference point for me when we started out. Fridge too.
Post Rock was experimental: Not always, and I'd say it didn't HAVE to be, but there were those elements of existing at the edges of other scenes rather than being at the centre of anything. Loads of bands were pretty much Rock bands (Billy Mahonie could be argued to be this). And then there were loads of pure electronics and pure jam bands too. It was all welcome I think.
Post Rock was fun: What's not to like about nailing a great idea and then meandering over it for AGES!
Post rock was visual: Often without lyrics, it made sense to project onto a big screen. I remember goosebumps from either Quickspace at LSE or Tortoise at the Vibe Bar.
Line Up
A gracious and spellbinding thing - Q (4/5)
Emotionally gripping - Mojo (4/5)
Technically dazzling and deeply moving - Uncut (4/5)
Hubbert's a hell of a guitarist - Daily Express (4/5)
His unique guitar playing shines brightest - Is This Music (5/5)
Hubby's most expansive & diverse work - The List (4/5)
Mesmeric - The Guardian
A revitalising downpour - The Wire
Alluring, enigmatic - The Scotsman
Yearning, inventive - AU
Delicate and beautiful - Clash
Utterly captivating - The Line of Best Fit
We are lucky indeed to have this record - The Quietus
Peerless - The Skinny
RM Hubbert is a guitarist and (sometimes) singer from Scotland. He writes music about love, death, friendship, mental illness and occasionally a dog called D Bone. It's not as depressing as the previous sentence suggests.
One of Glasgow's more prolific artists, RM Hubbert has released music under a variety of guises since 1993. It was El Hombre Trajeado's triptych of albums released between 1997 and 2005 though, that really put Hubbert on the musical map, earning swathes of critical acclaim, three Peel Sessions and support slots with the likes of Sebadoh, Tortoise, Nick Cave, Deerhoof, Mùm, Mike Watt and The Delgados. Following El Hombre Trajeado's demise, guitarist Hubbert took a break from playing live and began studying a host of different musical forms before returning to the scene in 2008 and self releasing his debut solo album First & Last, in March 2010.
This album was later re-released on Scotland's legendary Chemikal Underground Records in February 2011. The album's nine instrumentals skilfully blended elements of flamenco and samba with contemporary melodies to create a truly unique, understated record.
First & Last, by Hubbert's own admission, was informed by three dark events in his life; the death of his father; his diagnosis with chronic depression and finally, the death of his mother. That these traumatic events resulted in album of such beauty is testament not only to Hubbert's technical prowess as a guitarist but, perhaps more importantly, his considered and subtle strengths as a composer.
With First & Last and a return to regular live performance, RM Hubbert's profile grew steadily as he averaged over ninety shows a year and garnered support slots with Thee Silver Mt. Zion Memorial Orchestra Band, Godspeed You! Black Emperor, King Creosote and Alasdair Roberts as well securing the main support slot on both Mogwai's mammoth European tour, Bill Wells & Aidan Moffat's UK and European tour and The Twilight Sad's UK tour.
The second album, Thirteen Lost & Found was released through Chemikal Underground Records on January 30th 2012. Produced by long-time friend Alex Kapranos (Franz Ferdinand) the album features collaborations with some very special artists including Hanna Tuulikki (Nalle, Two Wings), Emma Pollock (The Delgados), Luke Sutherland (Long Fin Killie, Bows, Mogwai), Aidan Moffat (Arab Strap), Alex Kapranos and Alasdair Roberts amongst others.
Having found that it was easier to connect with people through music, Thirteen Lost & Found was conceived by Hubbert as a way of reacquainting himself with old friends while making some new ones. Each piece was written collaboratively with the respective artists; with the emphasis placed on spontaneity and experimentation. The resulting collection is eclectic and beautiful: voice, percussion, violin, piano, banjo, accordion, vibraphone and gu zheng all joining Hubbert's idiosyncratic guitar over the eleven songs.
Thirteen Lost & Found won the 2013 Scottish Album of the Year Award, beating artists such as Calvin Harris, Emeli Sande, The Twilight Sad and Lau.
Breaks & Bone, his third album for Chemikal Underground (released 27/09/13), saw Hubbert return to solo guitar performance, albeit augmented for the first time with his own vocals. Conceived as an end to the 'The Ampersand Trilogy', Breaks & Bone explores the ideas of letting go of grief, accepting depression and finding new love. The album alternates between instrumental and vocal tracks, tied together beautifully by Paul Savage's haunting, minimalist production.
This album signalled a return to the live stage after a 9 month break for Hubbert for a highly successful UK tour playing to his largest audiences yet including sold out crowds in Glasgow, Manchester, London & Bristol.
Breaks & Bone was shortlisted for the 2014 Scottish Album of the Year Award.
September 2014 saw the release of Ampersand Extras; A collection of rarities, b-sides and unreleased pieces taken from the sessions for the previous three albums.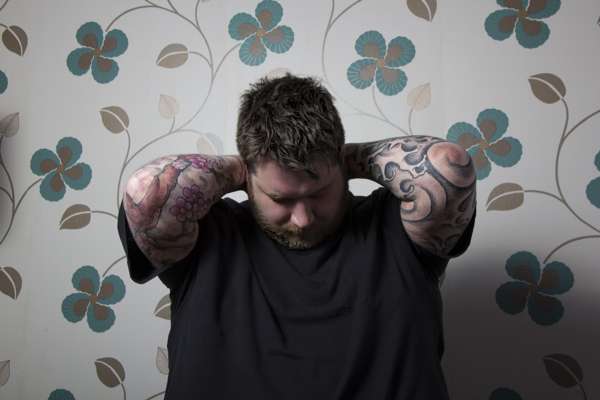 Dave Callahan (Moonshake/The Wolfhounds)
Tolerance Manoeuvre play sparse and mesmerising songs, arranged simply with electric guitar, cello and brass, with echoes of Lower Case Noises and Bark Psychosis.
Signed to Flashback Records in 2014, their debut album 'In Memory' was released on vinyl/CD in 2015 and has been described by Andy Weatherall as '...a work of beguiling beauty'.
The album received a Four Star Rating in Record Collector magazine.
Tolerance Manoeuvre have played with bands such as: Seward (Barcelona), Eva Eden, The Wytches, Firefly Burning, Love Buzzard, Cara Sebastian, Simone and The Dark Stars, Spiritwo and Natural Causes.   The band were featured on MTV (Greece), which included an interview and a special live performance and recorded a live session for Athens International Radio 104.4FM and Athina 9.84. 
Tolerance Manoeuvre have also performed live in session on the deXter Bentley Hello Goodbye Show, on London's arts radio station, Resonance FM 104.4. and have had radio play on Pete Paphides' Soho Radio show and on Andrew Weatherall presents, NTS Radio.
[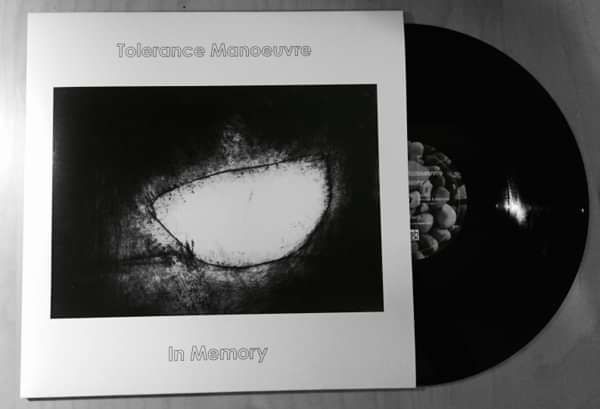 False Hope For The Savage are an instrumental post-rock five piece from Cardiff. Formed in 2016 by members of The Echo and the Always, Cut Ribbons and Samoans they have played several gigs at Clwb Ifor Bach in Cardiff and have released a self-titled four track EP on Soundcloud, Bandcamp and Spotify.